Latest Artwork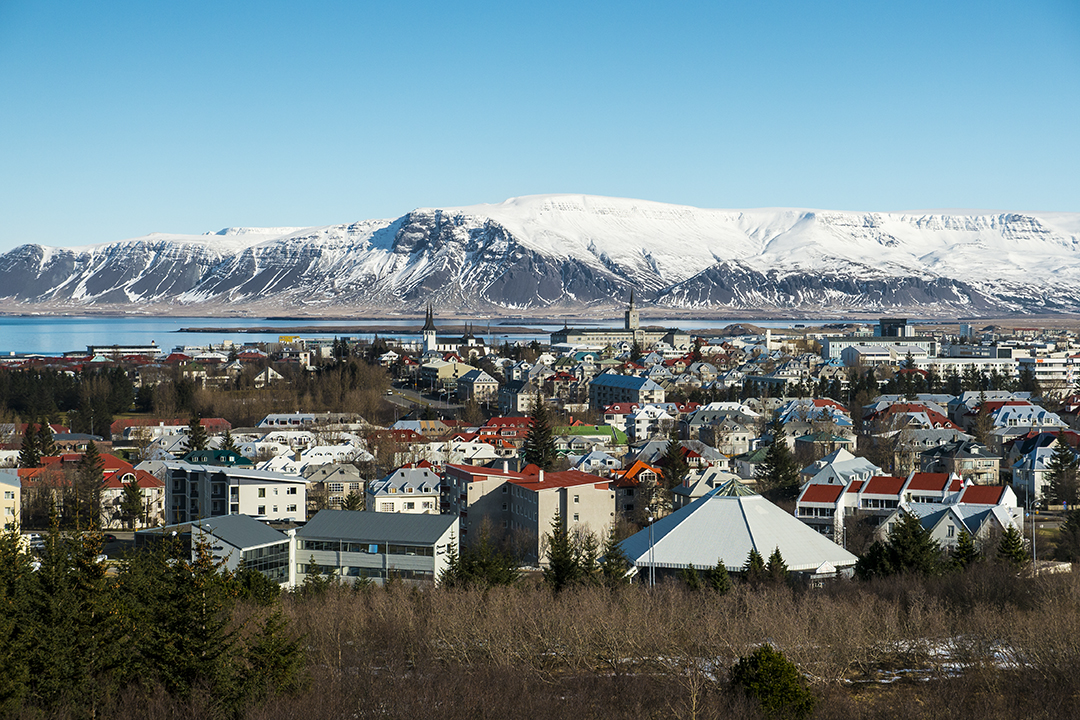 ICELAND
Photographs from my short trip to Iceland, exploring the world's northernmost capital city of Reykjavik, from the colourful houses and the vibrant old harbour, to the lively Tjornin lake and landmark Hallgrimskirkja church. Venturing beyond the city, we embarked on the Golden Circle tour, stopping at the historic Thingvellir National Park, the geysirs and hot springs at Haukadalu geothermal fields, and one of Iceland's iconic waterfalls, Gullfoss. We finished our trip with a last chance hunt for the Northern Lights during another cloudy night, followed by a relaxing morning in the warm soothing waters of the Blue Lagoon.
Read More

»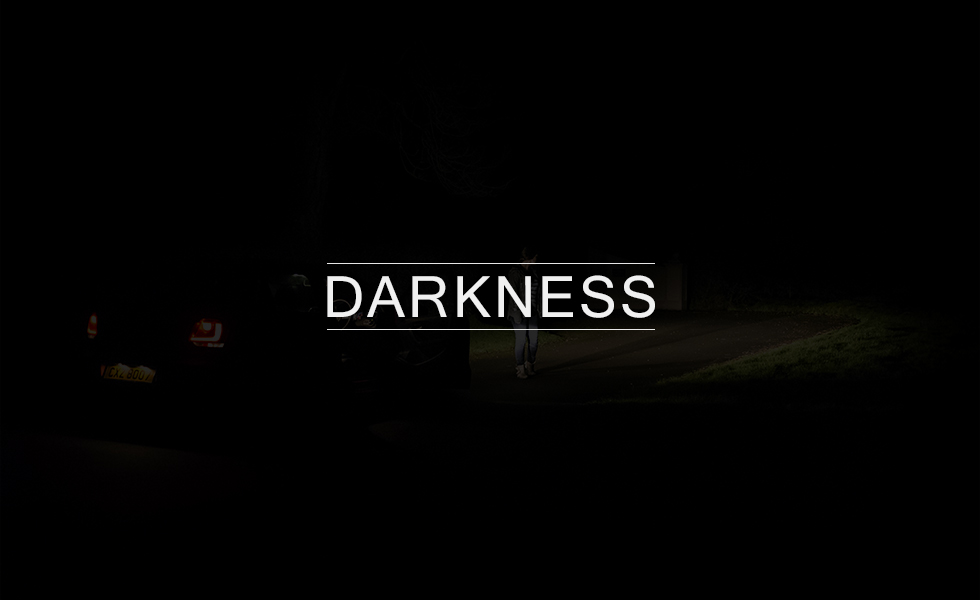 Last year, in my 2nd year of my Fine Art degree at University, I created a small series of photographs, which I later named Darkness. It was the first time I had used my new Panasonic G5 mirrorless camera, which I bought to give me more control, quality and capabilities over my standard point-and-shoot camera which I used when I first began exploring and experimenting with photography. Darkness is my first photographic series; I hope you enjoy it.
Read More

»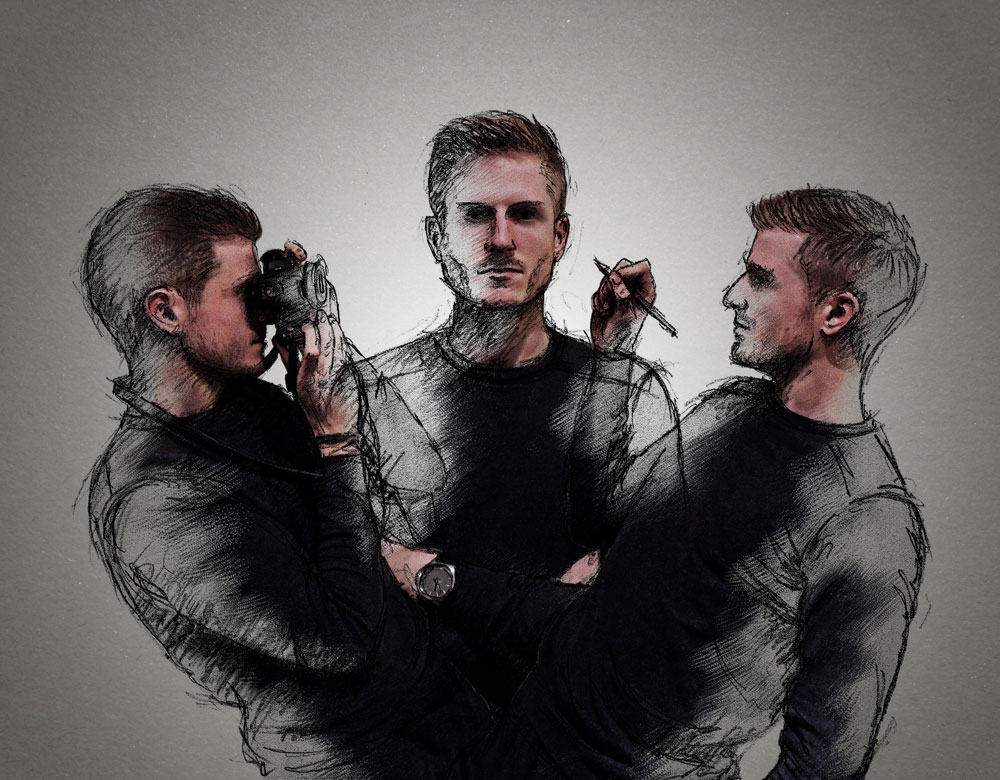 In my practice I use a variety of mediums to make art and I wanted to create an image that could illustrate this. While experimenting with ways to combine drawing and photography, I created this self portrait which seamlessly unites the two. This artwork is an example of the endless possibilities that art has to offer in our modern digital age.
Read More

»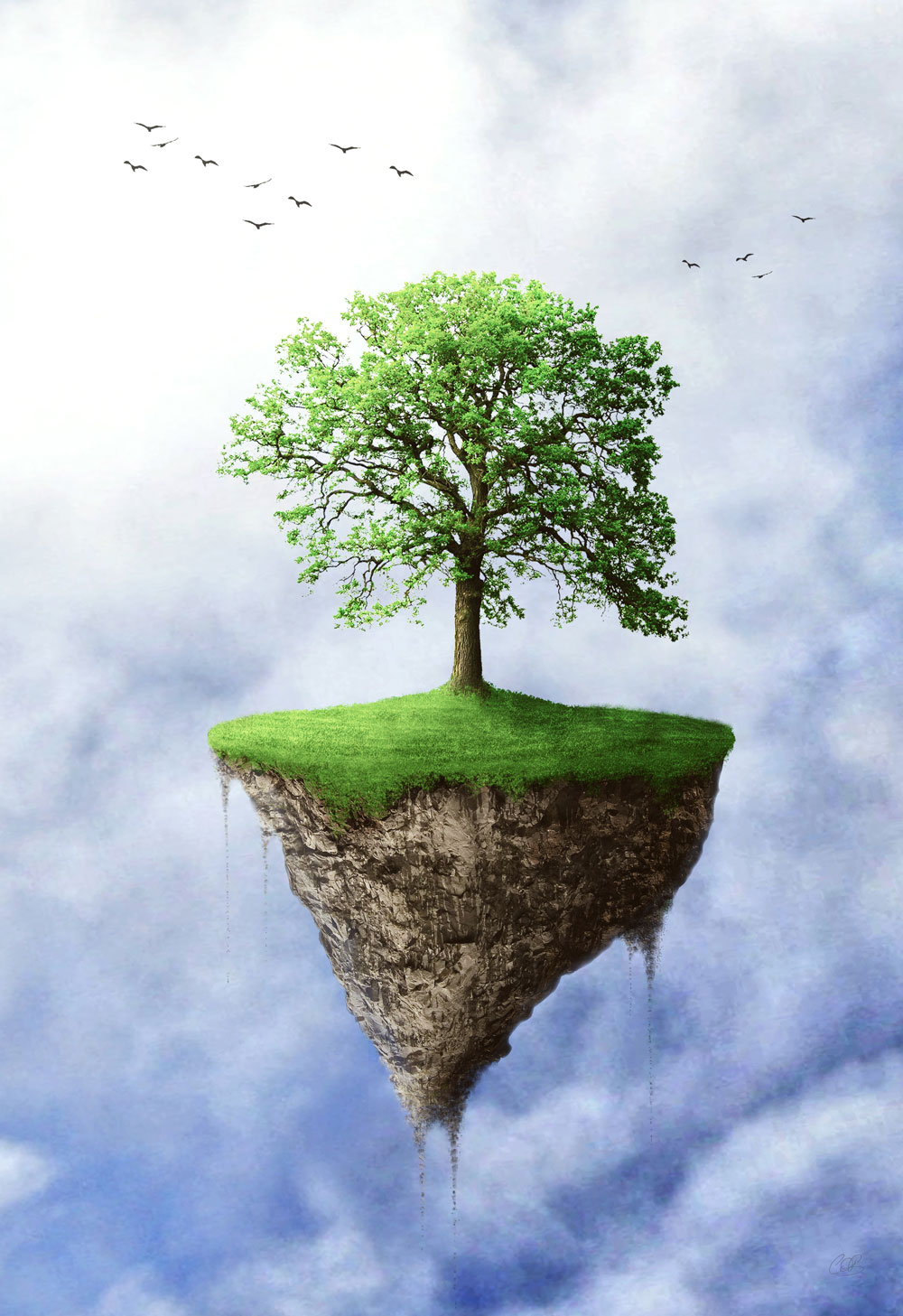 A surreal dreamlike scene of a tree flourishing on a floating island. The Nature of Dreams reflects both the mysterious architecture of images, ideas, emotions, and sensations that occur subconsciously in the mind while sleeping, and a Utopian world where nature is free from mankind's destruction.
The artwork was made from a series of photographs that were digitally edited and blended together with Photoshop.
Read More

»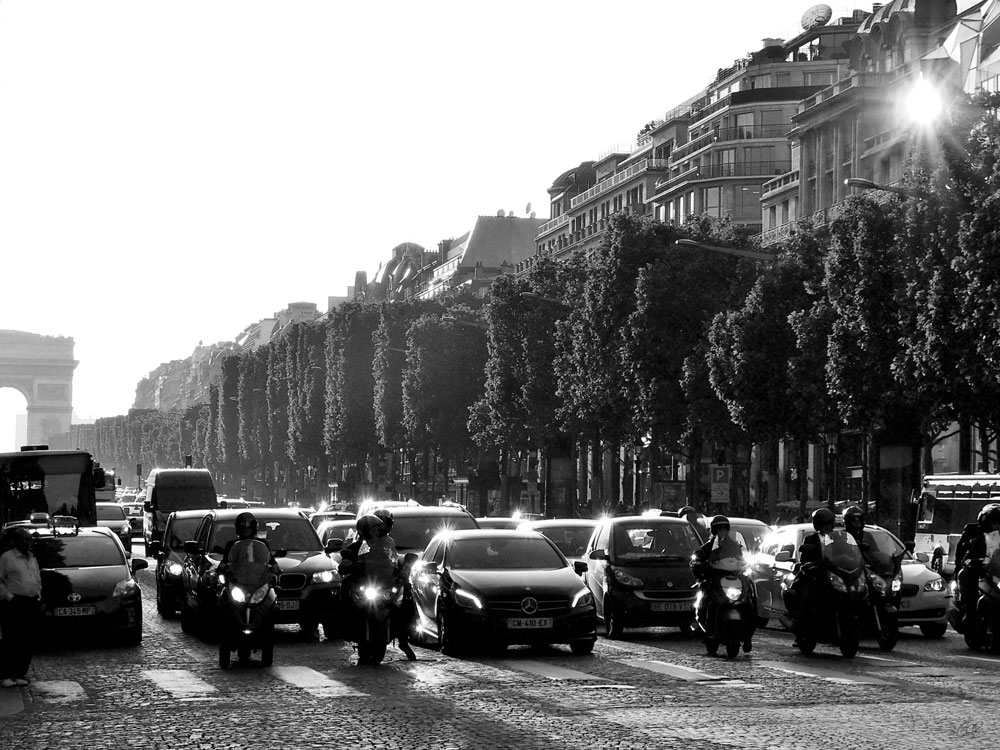 This black and white photograph was taking during rush hour on The Avenue des Champs-Elysees in Paris. You can see the Arc de Triomphe behind the busy flow of traffic.
Read More

»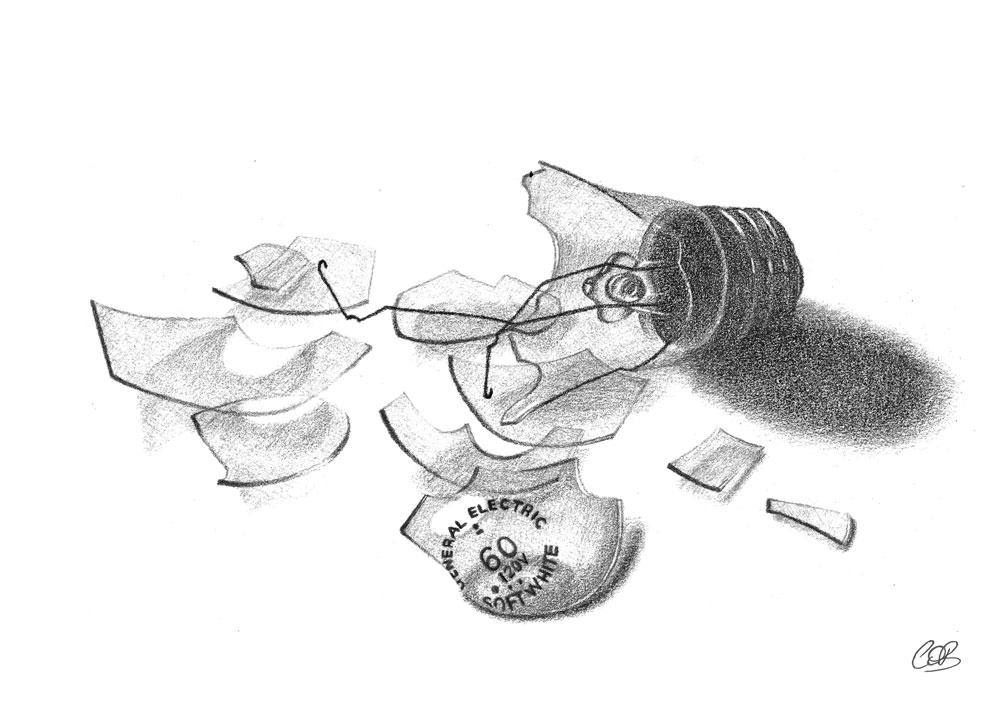 I was doing lots of sketches and drawings of broken light bulbs in preparation for my painting 'Running Out of Ideas', and this is one of them.
Read More

»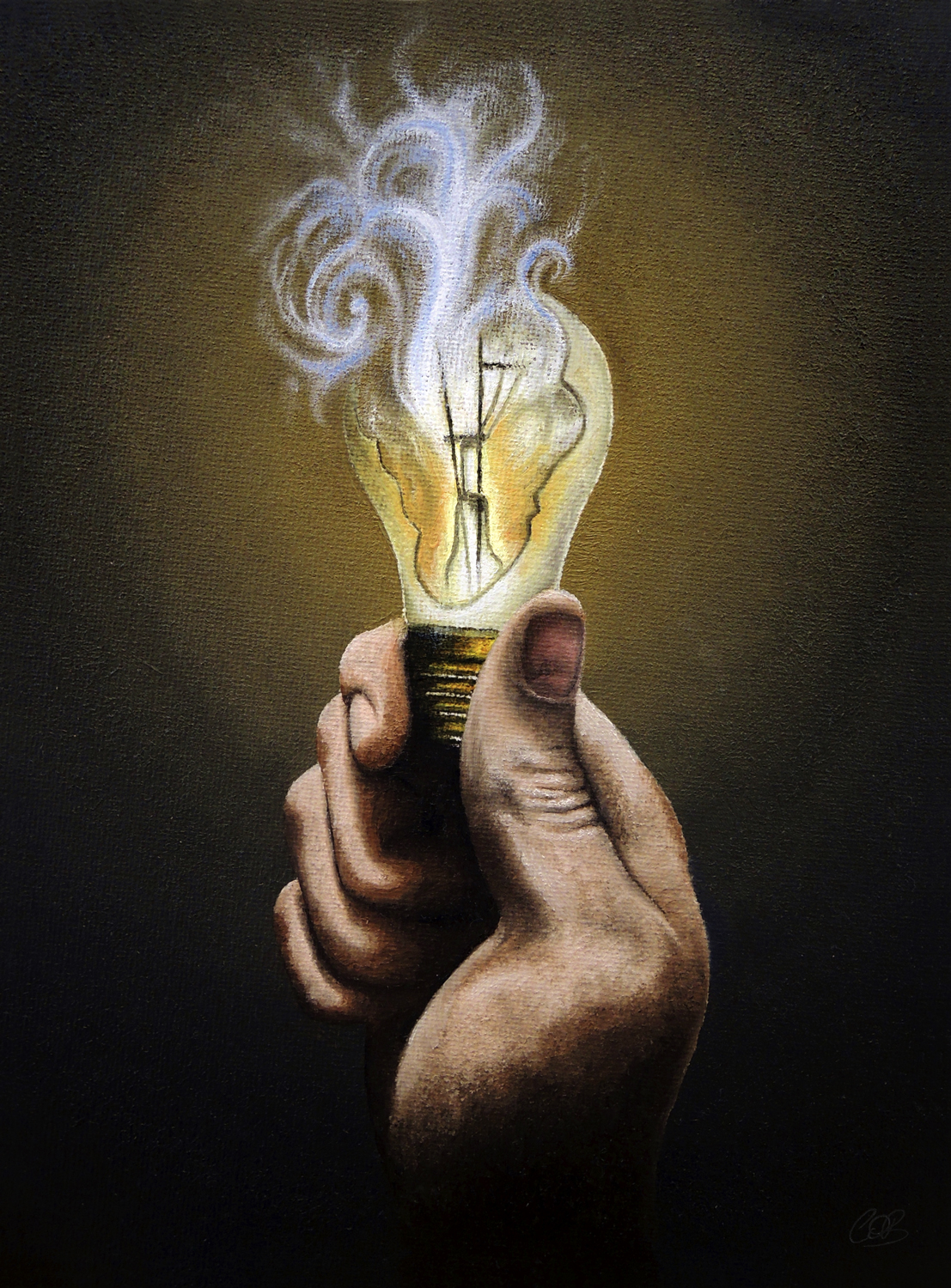 I finally got time to post up this painting I completed a couple months ago. My latest artwork is called 'Running Out of Ideas'. I was in a state of mind where I couldn't think of anything to paint. While I was waiting for that 'bulb' to light up, upon thinking of a great idea, I thought maybe my 'bulb' is broke, which led to this conceptual, surrealist painting which conveys the irony of that idea.
Read More

»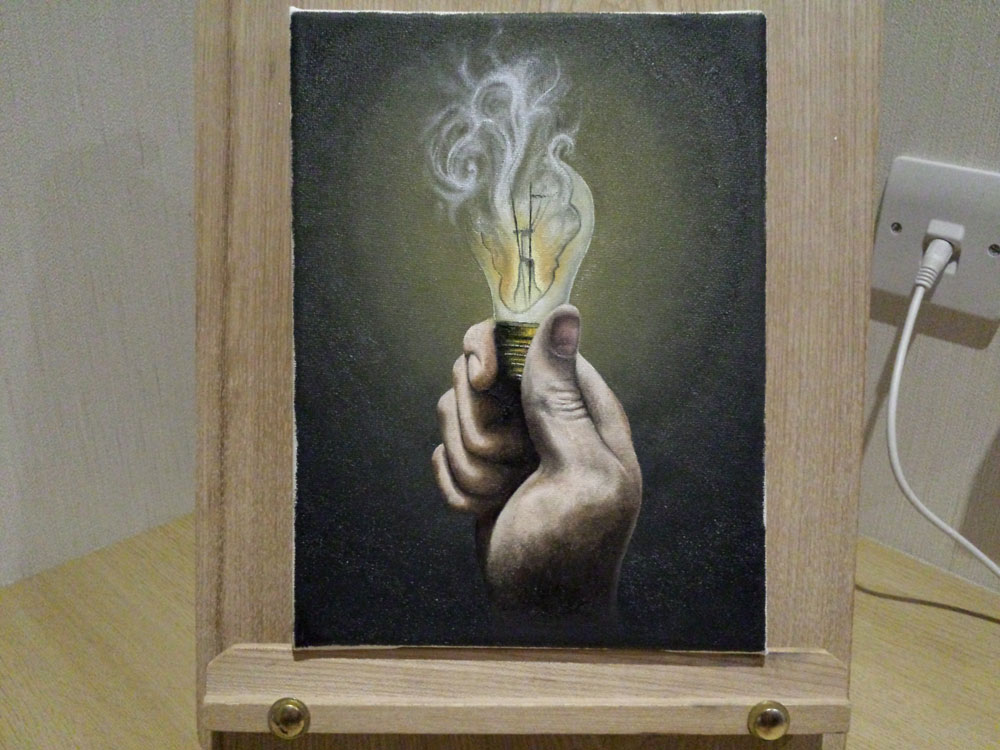 I have finished the painting 'Running Out of Ideas'. I might paint a bit of blue on the smoke, adding more colour and extra interest to the artwork.
Read More

»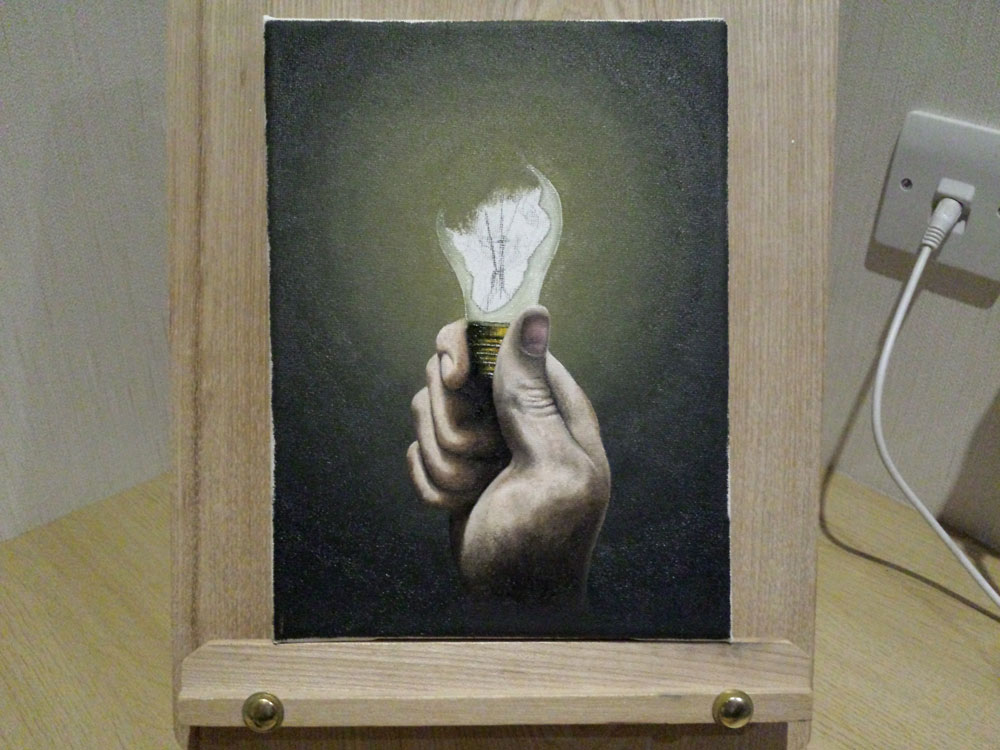 I have started working on the light bulb, adding colour and detail to the screw and painting a base layer on the glass. With the next part, I will paint the glowing filament that has burnt out with bright and colourful smoke to bring this painting to life and completion.
Read More

»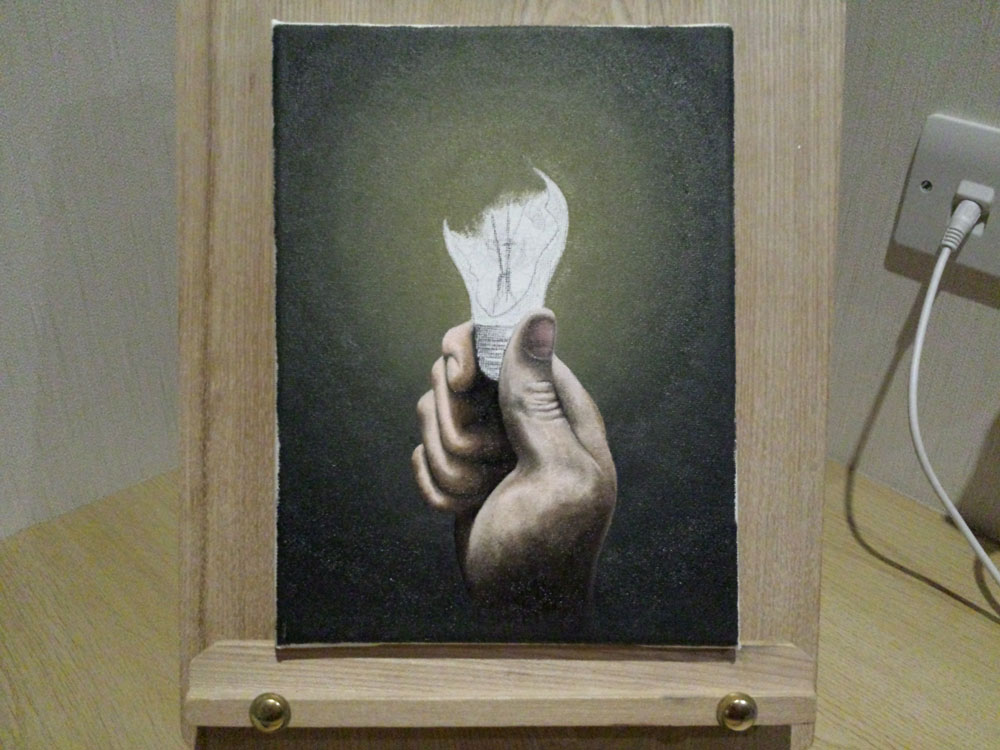 I have completed painting the hand, adding detail and dark shadows to increase the contrast of the painting. The next part to paint, which will be the focal point of the painting, is the exploded bulb.
Read More

»